Ruaha National Park
The Great Ruaha River forms the spine of this vast and varied park. Most of our game drives spend at least some of their time following the river, before breaking off and exploring the bushland and kopjes beyond.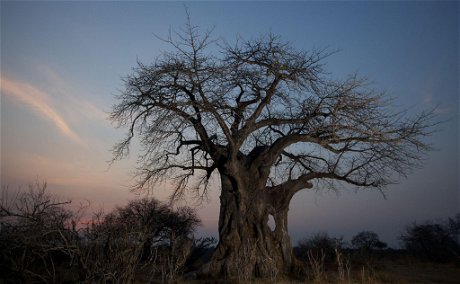 History
Ruaha was recently expanded by incorporating adjacent wildlife reserves to become the largest National Park in Tanzania. Ruaha lies in the convergence zone where northern and southern hemisphere birds and mammal species overlap. This results in an overwhelming number of birds (530 recorded) plants (1400) and a correspondingly large number of mammal species.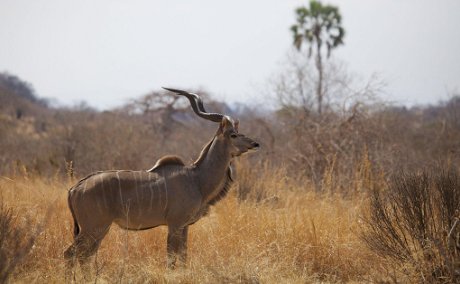 Mammals
Ruaha National Park has a huge diversity of species boasting both the Greater and Lesser Kudu; the striped and spotted hyaena as well as Roan and Sable antelope. The lion population is now so large that they have gained film rights for their prowess at hunting Giraffe, which is not their traditional fare. The park's rugged rocky outcrops are home to a healthy population of leopards and we are privileged to see Hunting Dogs as well as cheetah, jackals, bat-eared Foxes, genet and civet. Many elephant herds are seen close to the lodge and throughout the Park.
Download the list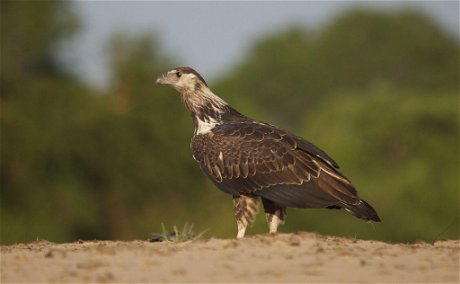 Birds
Ruaha National Park over 530 recorded bird species, more during the green season with visiting migrant species. A full list can be downloaded.
Download the list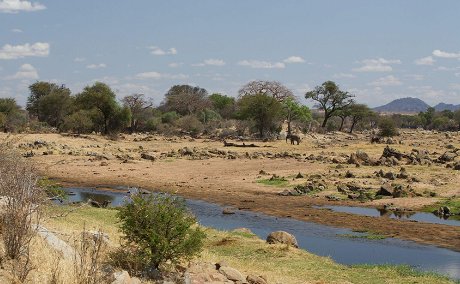 Landscapes
There is nothing more refreshing to the eye than the band of green that clings to the banks of the Great Ruaha River as it winds its way through the rocky outcrops and mountains that punctuate this huge area of Tanzania. Away from the river, the landscape transforms dramatically from arid scrublands and grassland to lush green leaves and grasses once the rains begin.